Hokuto takes pride in its delicious water and rice. Try the famous local specialties made with the water and rice like whiskey, Japanese sake, and traditional sweets and learn how these are made. From one of the 100 famous mountains of Japan, Kaikomagatake, water flows over granite and emerges into the Ojira River which possesses the title of 'remarkable water of Japan.' Hokuto produces more mineral water than anywhere else in Japan.


---
Kobuchizawa Station
Kobuchizawa Station, where the Limited Express JR Chuo Line train makes its stop, is the hub of Kiyosato sightseeing. If you're staying in the Yatsugatake area, it's best to have your host drive you here (ask them in advance). Shuttle buses operate from Kobuchizawa Station to Suntory Hakushu Distillery/Suntory Minami Alps Hakushu Water Plant, and there's also a rental car office. The taxi stand in front of the station is quite convenient.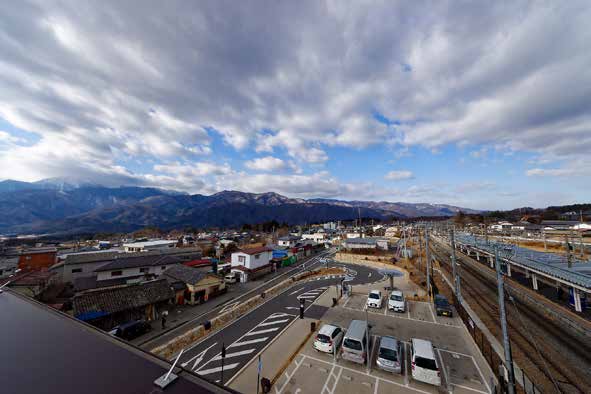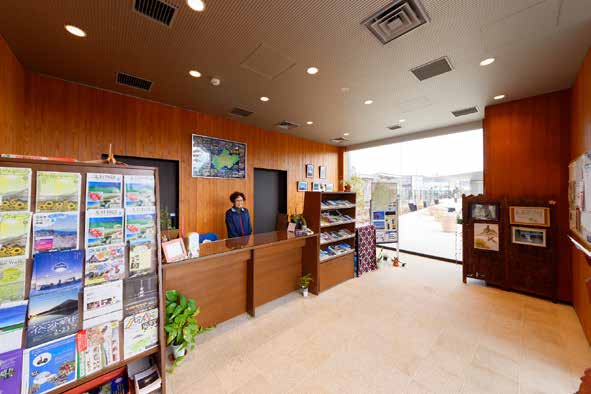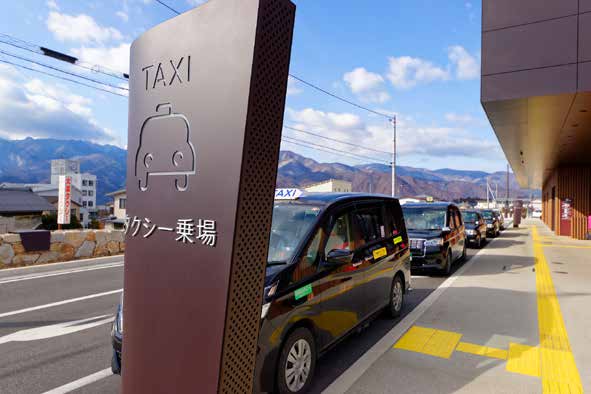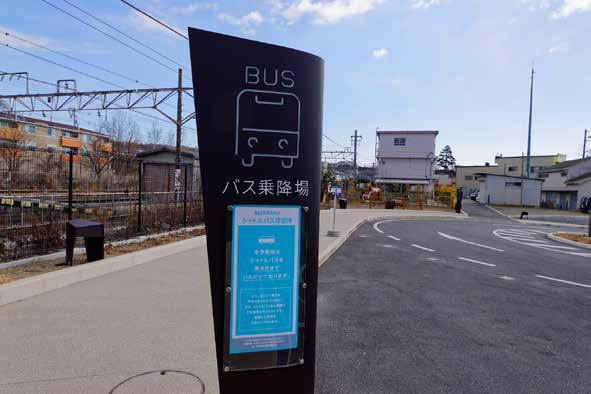 Public Transportation to Kobuchizawa Station
By train from Tokyo:From Shinjuku Station it takes about 2 hours to arrive via the JR Chuo Line Limited Express Azusa

Rental Car
Office:On the first floor of the Kobuchizawa Station. This is the JR East rental car agency.
Reservations:Reserve in advance from the site below
▶ Rental Car Information: (External link / Japanese, English, Chinese, Korean)
Required documents:To rent a car, you will need to bring your passport, international driver's license, and etc. For more details, refer to the page below.
▶ About Drivers' Licenses (External link/ Japanese, English, Chinese, Korean)

Taxi
Taxi stand:There's a taxi stand in front of the station, and you can typically get a taxi right away.
---
Suntory Minami Alps Hakushu Water Plant/Suntory Hakushu Distillery
Here you can visit the whiskey and bottled water factories and museum. In addition to the greenery-filled trail, there are also quite a few restaurants, bars, and shops as well. For certain dates, a free shuttle bus operates from Kobuchizawa Station. You must make a reservation for the shuttle.
Approximate time required: 110 minutes

Public Transportation
Free shuttle bus from Kobuchizawa Station:Duration about 20 minutes.
Service period: late March to December. Runs only on Saturdays, Sundays, and holidays.
Tour reservations
Reservations:From free tours to paid tours including whiskey tasting, several tour plans are available. You will need to reserve in advance.
HP
Check here for the free shuttle bus time table and tour reservations:
▶ Free shuttle bus and tour reservation information (External link/ Japanese, English)
---
Daigahara-Juku
One of the main roads maintained during the Edo era was the Koshu Kaido, and Daigahara-Juku flourished as a rest stop along the way. Here you can find the sake brewery with long histories, and old Japanese sweets stores.

Getting to Daigahara-Juku by public transport
From the Suntory Hakushu Factory by taxi:Duration 20 minutes. About ¥2500.
From the Kobuchizawa Station by taxi:Duration 30 minutes. About ¥3500.
From Kiyosato Station by taxi:Duration 40 minutes. About ¥9000.
---
Sake Brewery Tour, Yamanashi Meijo
Known for Shichiken sake, the Yamanashi Meijo brewery was founded in 1750, giving it 210 plus years of history. The company has continued to produce high quality Japanese sake by using local rice, and the cool, clear water of Kaikomagatake in the Southern Japanese Alps. You can take a brewery tour to see the production process, taste the sake, or purchase. There is also a magnificent 180 year-old Japanese style building, Anzaisho (Emperor's lodge site), where the Emperor Meiji stayed.
Approximate time required: 60 minutes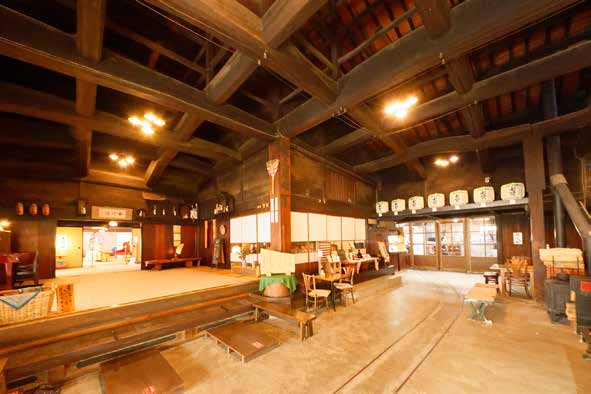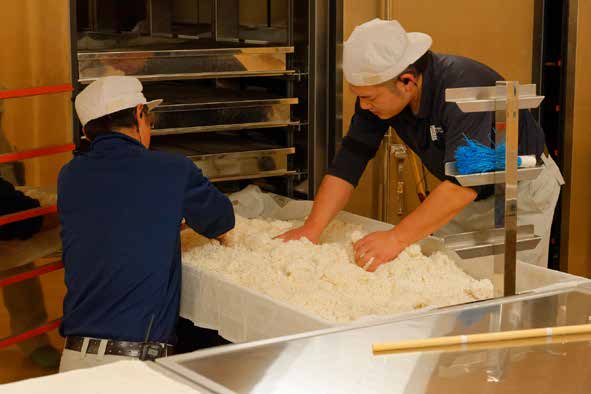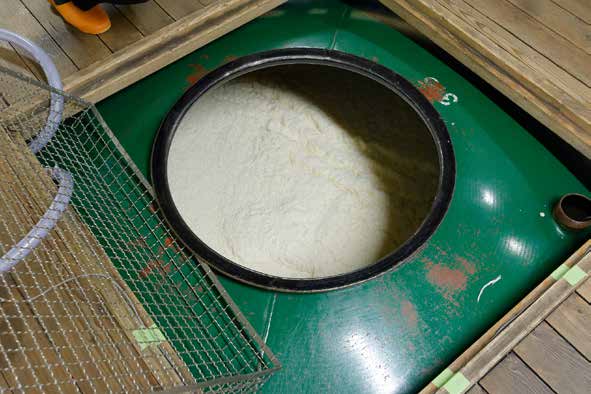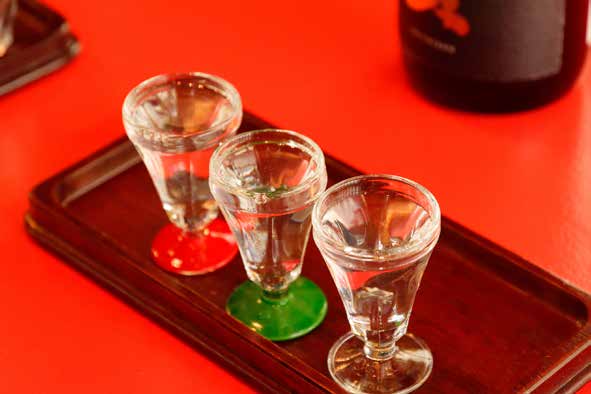 ---
Renowned Japanese Traditional Sweets Shop: Kinseiken
In this shop, the artisans make wagashi, the traditional Japanese sweets, with care one by one. Each wagashi is made with local ingredients and no food preservatives or additives. The second floor of this 150 year old building, which used to be an inn, is now a gallery.
Approximate time required: 30 minutes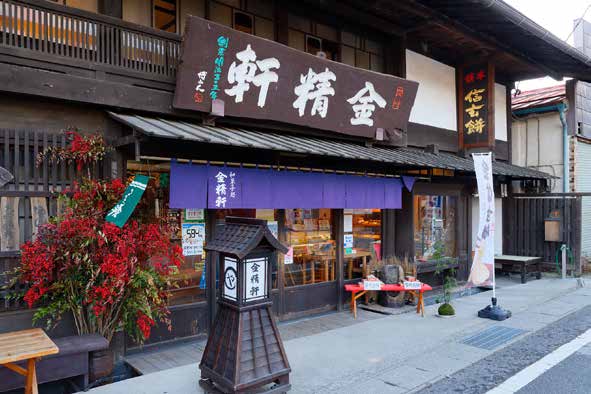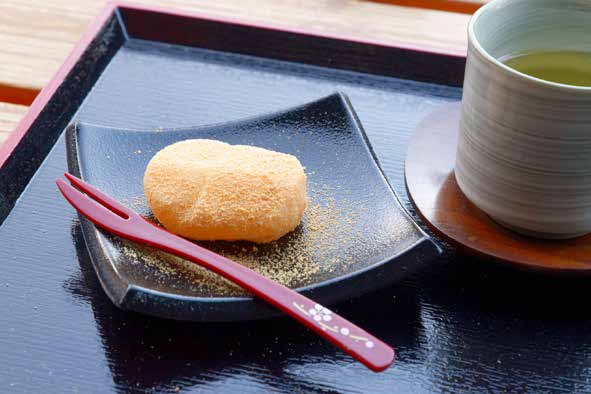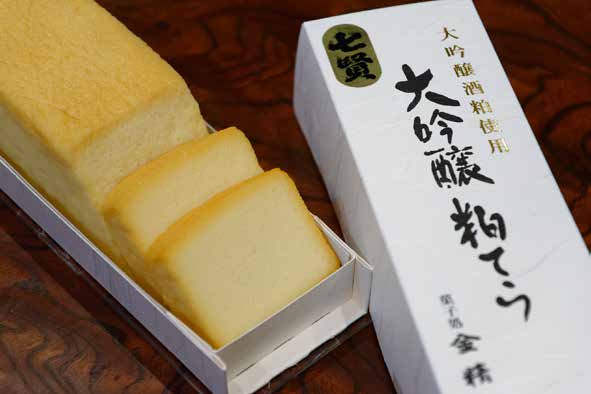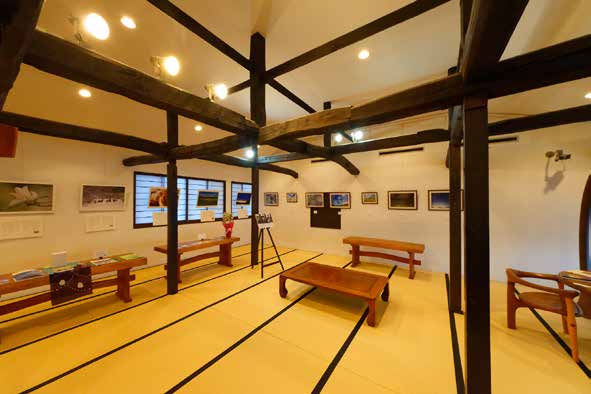 Yamanashi Meijo and Kinseiken
The two shops are 50 meters across from each other.
Closed:Thursdays
---
Kobuchizawa Station
When you return to Kobuchizawa Station, you can buy souvenirs or grab something to eat as you wait for train.